MAY 2016 ZAP Minneapolis Newsletter
Included:
MAY 16TH – 22ND IS BIKE WEEK IN MINNEAPOLIS

There's Something For Everyone During Bike Week
Every May, communities across the country participate in National Bike Month, a coast-to-coast celebration of cycling. May 16 – 22 is Minneapolis Bike Week, organized by the Minneapolis Bicycle Coalition.   
Minneapolis Bike Week showcases the ease, simplicity and enjoyment of biking for everyone.  The week-long celebration feature events for bikers of all levels.
New events are being added daily to the Bike Week list.  Please click-through the various days to get the latest scoop.
 ZAP Your Ride & Breathe Easy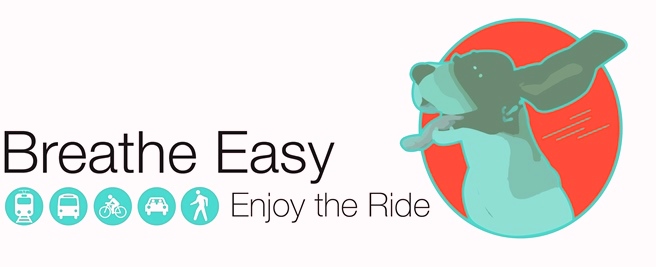 Breezy is back! The playful basset hound bounding over the hillside, ears flying, tongue hanging, tail wagging in the wind. Breezy, dog slobber aside, is the fun-loving mascot for Move Minneapolis' summer outreach campaign called "Breathe Easy"- an extension of the Minnesota Pollution Control Agency's "Be Air Aware" initiative. The goal of the campaign is to bring awareness of air pollution levels in the Twin Cities and how individuals can improve air quality. The tagline for the Breathe Easy campaign is "Enjoy The Ride" – which includes ZAPPING your commute to improve air quality. Help Breezy and his human counterparts to be able to Breathe Easy this summer.
Check out Breezy online or at dozens of downtown Minneapolis outreach events this summer. "Breathe Easy"  builds awareness of the Air Quality Index (AQI)and how personal choices can directly impact air quality. By ZAPPING your ride, you've already made a positive transportation choice that improves air quality.
Make a "Breathe Easy" pledge to ZAP more trips, take simple steps for clean air, and stay informed about air quality. Get rewarded with a Chinook Book 60-day access pass mobile app. The pass provides access to over 450 discounts at local businesses that offer sustainable products and services.  www.breatheezmpls.org
ADDED BONUS: Pledges are entered into a drawing for a Minneapolis STAYCATION package featuring:
 Neon Green Bikes Count For ZAPS Too!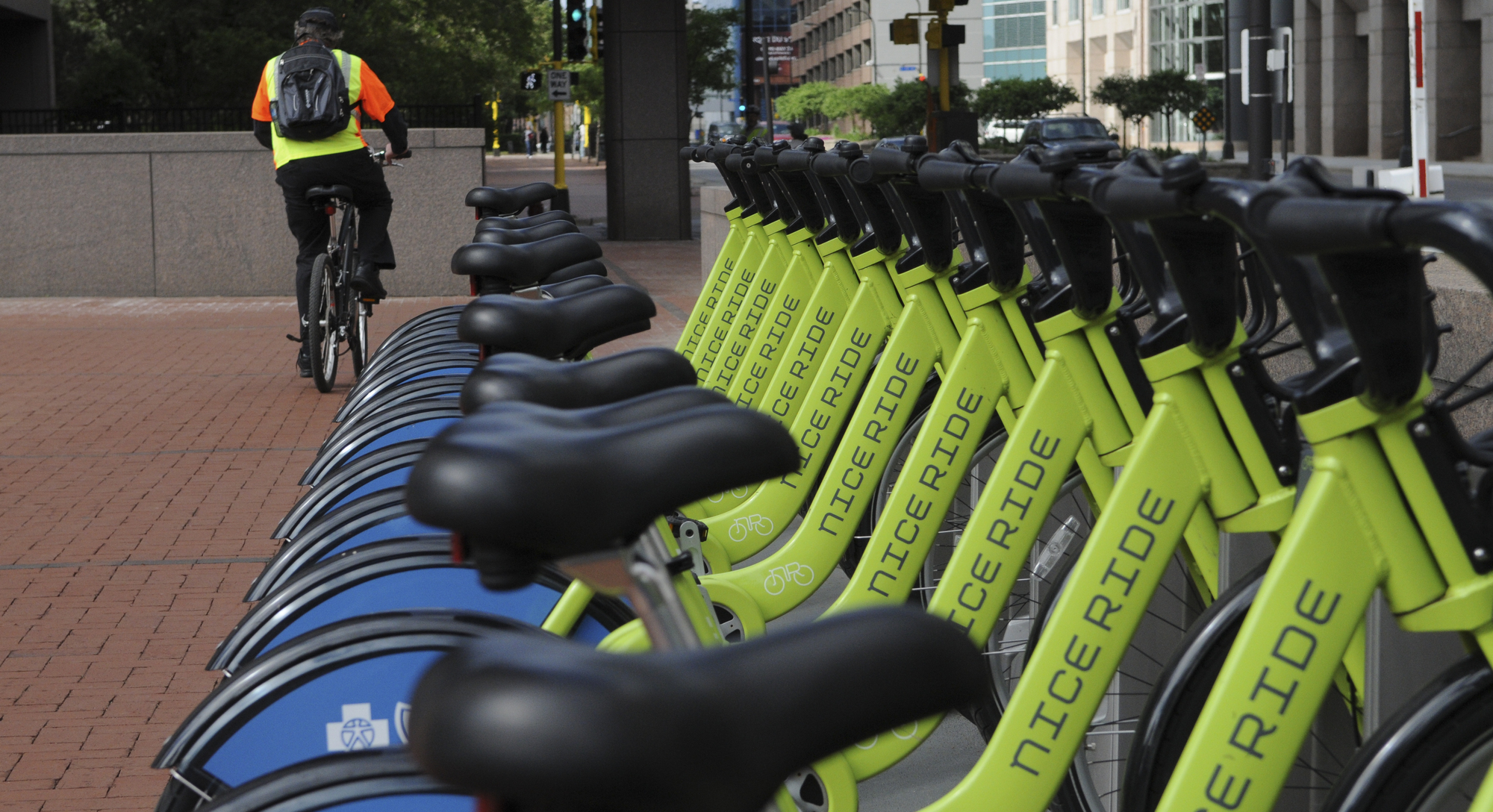 This past month the neon was blooming all over the city – it's Nice Ride season! Just a reminder that Nice Ride is a great way to ZAP your ride.
If you have a Nice Ride membership you can ZAP by riding the neon green Nice Ride bikes. Just link the Nice Ride and ZAP accounts together. Riding a Nice Ride bike for 10 minutes or more counts as a ZAP. Nice Ride bikes do not have RFID ZAP tags, but the rides are counted via the Nice Ride kiosk stations. No need to ride by a ZAP reader to ZAP your Nice Ride.
Simply log into your ZAP Twin Cities account, click the "Settings" button at the top right, and select "Bike Share Accounts" from the dropdown menu. On the next page, click the "Add One!" link. Fill in your Nice Ride user name – which is your email address and Nice Ride password.
If you have a Nice Ride membership, but don't have a ZAP Twin Cities account, you can still sign up. Go to zaptwincities.org and click "Register Now!" Fill in the information, but don't worry about the "ZAP tag#" or "Verify tag#" fields. Just add in your Nice Ride member information and you are ready to get ZAPPED and get rewarded.
 ZAP Prize Winners for May

Drum roll please!
The recent ZAP Prize winners of $20 gift cards for One On One Bicycle Studio:

The ZAP Prize winners of the Peace Coffee Gift Card:

The ZAP Prize winners for the Nice Ride T-Shirts:

The ZAP Prize winners for the Pedro Chain Machine:

To be entered in the monthly drawing for prizes, all you have to do is get ZAPPED at least 8 times during a given month. Winners are picked randomly from the pool of ZAPPERS with 8 or more ZAPS. If you have not yet redeemed your prizes, please pick them up at MOVE MINNEAPOLIS, at the Minneapolis Visitor Information on Nicollet at 505 Nicollet Mall. Open M-Sat, 10am – 6pm,  Sun. 12pm – 5pm.           
Did You ZAP 10 or More Times Since January 1st, 2016?          
One of ZAP's special rewards: ZAP 10 or more times since January 1st, 2016 and score an LED bike light/tail light set. Didn't get an email notice? No worries, just ZAP 10 or more times since the 1st of the year. We'll notify all of those who have reached the 10 ZAP threshold at the end of each month. Check your dashboard to see how many ZAPs you've made since January 1st, 2016.
Want More Chances to Win Prizes? Follow and "Like" ZAP on Facebook and Twitter for impromptu give-aways!
New ZAP Twin Cities Map Hits The Streets
Where to ZAP? How to ZAP? Check out the 49 ZAP station locations situated on key bike routes throughout downtown Minneapolis, St Paul and the University of Minnesota. Check out the two new locations set to open this summer in North Minneapolis and Franklin Avenue. Pick up your FREE 2016 ZAP Twin Cities Bike Map at over two dozen locations including our sponsors and partners: ABC Ramps Bike Facilities, Dero, Freewheel Bike, Midtown Bike Center, Have Fun Biking.com, HOURCAR, Hub Bike Co-op,  U of M Bike Center, Saint Paul Smart-trips, Surly Brewing Co., Varsity Bikes, Zipcar, Bike Fixtation, Brave New Media, RBC Plaza, Electric Fetus, Eastside Food Co-op, Nice Ride, Minneapolis Visitor Information (MVI) and Move Minneapolis.

Please support our map sponsors! 

+++++++++++++++++++++++++++++++++++++++++++++++++++++++++++++++++

Need your second bike tagged? Get ZAP tagged at Move Minneapolis at the Minneapolis Visitor Information at 505 Nicollet Mall. Open M – Sat, 10am – 6pm,  Sun, Noon – 5pm. # 612-466-7170.  Tags are also available at;
ZAP Minneapolis Newsletter May 2016