November 2015 ZAP Minneapolis Newsletter
Included:
Move Mpls/ZAP Mpls Have Landed on Nicollet Mall!
October 12th was a monumental day in the history of the Downtown Minneapolis Transportation Management Organization (TMO) known as Commuter Connection, the organization that manages ZAP Minneapolis. After 22 years in the skyway level of the US Bank Plaza building, Commuter Connection closed up shop. In one fell swoop the TMO rebranded as Move Minneapolis, opened a new storefront at 505 Nicollet Mall and launched the moveminneapolis.org splash page (watch for the full website to go live in December).
This project, over a year in the making, culminated with the soft-opening of the beautiful corner store location in the heart of downtown. Minneapolis Visitor Information on Nicollet serves the needs of downtown commuters, residents, businesses and visitors. The tagline "Shop. Move. Find." exemplifies a very unique partnership between Move Minneapolis, Meet Minneapolis and St Croix Promotions & Retail to provide visitor information, transportation services all wrapped up in a Minneapolis themed retail experience. Go To Pass holders and ZAP Twin Cities members can now browse local artisan goods while getting clued into openings in the Hennepin Theater District, Timberwolves games and who's playing at First Avenue. One stop for all things Minneapolis.
Please visit us during the Grand Opening celebrations the week of December 7 – 11. We'll have special items and discounts all week long.  Wednesday, is Move Minneapolis Day where we'll highlight all things transportation related…including ZAP Twin Cities. Come see some of our partners parked in from of the store at 505 Nicollet Mall.  We'll also have some unique bikes inside the store.
Shop Minneapolis @ Visitor Information on Nicollet

Check out bike gear, Minnesota themed artisan goods and gifts. Stop by Minneapolis Visitor Information – SHOP MINNEAPOLIS this Black Friday and Small Business Saturday and receive a FREE tote bag with your purchase of $50 or more.
Shop Minneapolis is located at: 505 Nicollet, Minneapolis, MN 55402
 Winter Bike Commuting & Cold Weather ZAPPING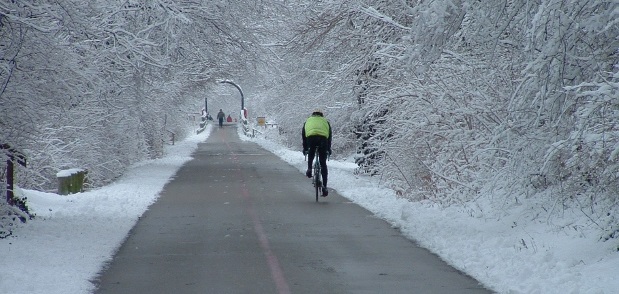 Winter bike season is upon us. A healthy percentage of bike commuters ride all year long despite the snow and ice. Thankfully, Minneapolis does a great job plowing and maintaining the bike trails to keep the two-wheel highways open.

Winter can be especially brutal for ZAP readers.  The short days and low angle of the sun wrecks havoc on the solar powered ZAP readers.  The cold drains power from back-up batteries, and wet sticky snow can block out solar panels. The Cedar Lake Trail ZAP reader near Target Field and the Portland Avenue ZAP reader are more sheltered from the sun and, therefore,  are down more frequently this time of year. Remember, if you miss a ZAP we can credit you. Call 612-466-7323 or email: john@moveminneapolis.org

Putting away that street bike for a winter bike?  Please be sure to get a 2nd ZAP tag. You can have several bikes associated with your ZAP account to keep on ZAPPING all year long. If you've already collected another ZAP tag, just email you tag number and we'll add it to your account.
November Prize Winners!
Drum roll please!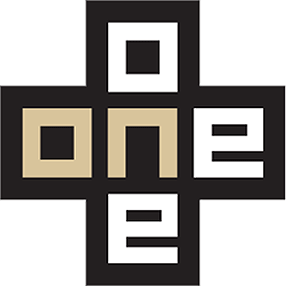 The November winners of $20 gift cards for One On One Bicycle Studios:
K. Spear, W. Auldrich, M. Kelly, B. Laedtke, D. Letsche, A. Miller, R. Phernetton
A. Piepho, H. Turngren, A. Young
The November winner of 45North Greazy Bike Cap:
The November winners of Surly Wool Bike Socks:
The November winners of the Pace Euro Wool Biking Caps:
C. Franken, J Wilkinson, K. Hogan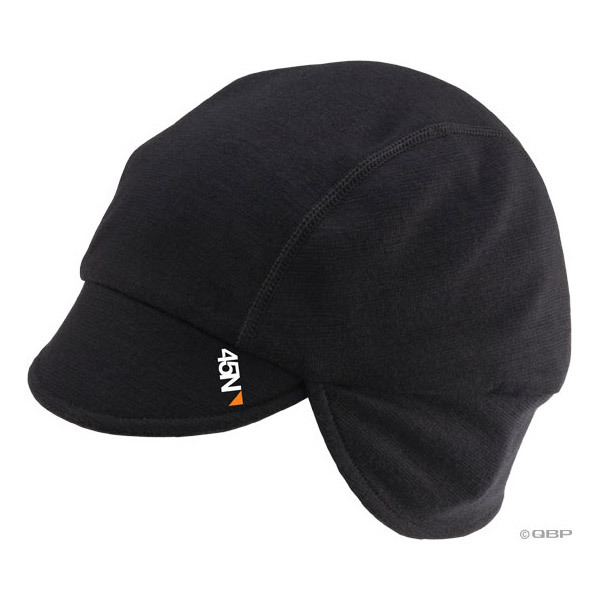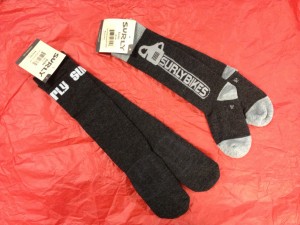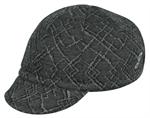 To be entered in our monthly drawing for prizes, all you have to do is ride and get counted by ZAP readers at least 8 times that month. Winners are picked randomly from the pool of ZAPPERS with 8 or more ZAPS. If you have not yet redeemed your prizes, please pick them up at MOVE MINNEAPOLIS, at the Minneapolis Visitor Information on Nicollet at 505 Nicollet Mall. Open M-Sat, 10am – 7pm,  Sun. 12pm – 5pm.           
New Member?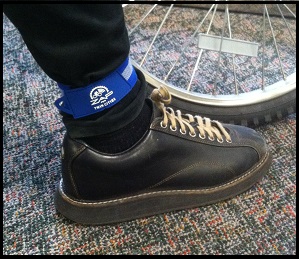 As a warm welcome, newbies get a prize after their first 10 ZAPs – a ZAP Leg Strap and a 60 Day Access Pass to Twin Cities' Chinook Book   (see below for more info on Breathe Easy and Chinook Book). The prize notice is emailed once a month to the next batch of new ZAPPERS.
Want More Chances to Win Prizes? Follow and "Like" ZAP on Facebook and Twitter for impromptu give-aways!
New bike, winter bike or replace your front wheel? Get a new ZAP tag at:
ZAP more,  Breathe Easy and win a Staycation!
This is how the Seiler family from South Minneapolis rolls. Leo, Lucy, Abby, Andrea, Alexis  and Scott (the father, not in the photos) are a family who bikes together. They ride to school, work and to classes the U of M. In fact, Andrea, pictured with the white helmet, has taken to long-trek biking as well. This past summer she joined a summer bicycling program that circumnavigated Lake Michigan – over 1000 miles!
The Seiler family took the Breathe Easy pledge to make some simple steps for cleaner air in the Twin Cities. They pledged to bike more, shop local and,  when they do have to drive, to string errand trips together reducing the number of miles by car. They were automatically entered into a drawing for a Staycation package and won! Alexis, the mom of the family, commented that the family will have a tough time deciding how to divide up their grand prize of; a night at the Minneapolis Westin Hotel, dinner at Spoonriver, a pair of passes at the Guthrie Theater and 10 day passes for Nice Ride bikes.
Want a chance to win a staycation package too?
Find out how poor air quality impacts all of us and what you can do to reduce air pollution. Visit BreatheEZmpls.org and learn about simple steps individuals can do to improve air quality in the region. Those who pledge to take action are entered into a prize drawing for a Staycation Package #2 that includes; a night at the Grand Hotel, dinner at Hell's Kitchen, an evening  at  First Avenue and a Car2Go membership.
ZAP Minneapolis Newsletter November 2015