September 2015

 ZAP Newsletter
Included:
New Census Data On Bicycle Commuting
Hello ZAPPERS,

You've done good! This month, the U.S. Census Bureau released 2014 data from the American Community Survey. It provides a snapshot of commuting habits of Minneapolis residents. The data is a result of a year-round survey of approximately 7,000 Minneapolis residents; not a census of the entire population.

Estimates from various surveys place the number of bicycle commuters in Minneapolis between 7,000 – 10,000.  These numbers, of course, vary with the seasons, but the momentum for bicylce commuting is growing. ZAPPERS in Minneapolis represent roughly 20% of that bike commuting total.

 2014 Highlights

Minneapolis population: 407,181

Minneapolis workers: 224,281

Mode share (number of workers):
Drove alone: 60.1% (134,721)*Smallest percentage of drive-alone commuters since '90
Transit: 14.0% (31,485)
Walked: 7.8% (17,543)
Carpool: 7.7% (17,209)
Worked at home: 4.7% (10,613)
Bicycle: 4.6% (10,426)** Highest percentage of bicycle commuters since '90
Taxi, motorcycle, other: 1.0% (2,284)
If you want to explore the data yourself, visit the Census Bureau's website. Enter B08006 in the Topic or Table Name field and Minneapolis in the Place field. Then select 2014 ACS 1-year estimates.
Commuter Connection is rebranding and moving on October 12th

Commuter Connection, the organization that manages ZAP Minneapolis, is re-branding. As of October 12th, 2015,  Commuter Connection will operate as Move Minneapolis.
In conjuntion with the rebranding, Commuter Connection/Move Minneapolis is moving to a new location. The new storefront is on the corner of 5th Street and Nicollet Mall under the banner of Minneapolis Visitor Information On Nicollet. Commuter Connection partners with Meet Minneapolis and St Croix Promotions & Retail to provide information and transportation services along with a Minnesota themed retail store right in the heart of downtown. With the tagline "Shop. Move. Discover.", customers can purchase Go-To Card bus passes, get their bikes ZAP tagged, register carpools, learn about what's playing at the Orpheum or Target Center, grab a Nice Ride map, and browse locally inspired artisan goods from t-shirts to one-of-a-kind jewelry and an assortment of bike helmets and gear.
For an added coolness factor,  the new Bob Dylan mural is located just one block up 5th Street. We are moving into a very exciting part of downtown.  As Dylan put it so well, "The times they are a-changin'". 
  Bob(s), our new neighbor just up the street at 5th St & Hennepin Ave. This stunning mural is by artist Eduardo Kobra.
ZAP More,  Breathe Easy And Get Rewarded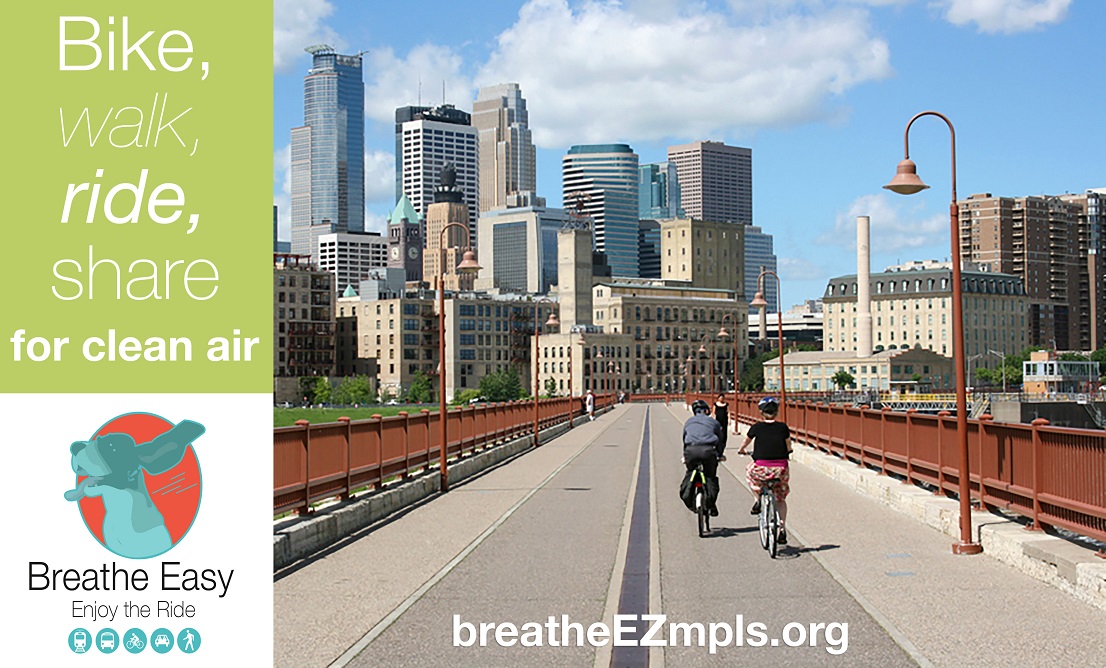 As ZAPPERS, you are already doing your part for improving air quality in Minneapolis every time you ZAP your ride into work. Vehicle emissions account for 28% of the air pollution in the region. 
We encourage everyone to Be Air Aware and learn how air quality impacts all of us. Visit BreatheEZmpls.org and take simple steps to improve air quality. Those who pledge to take action are entered into a prize drawing for a Downtown Minneapolis Staycation package that includes a night's stay at the Grand Hotel, dinner at Hell's Kitchen, an evening  at  First Avenue and a Car2Go membership. 
September PRIZE WINNERS
Drum roll please!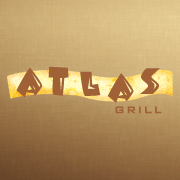 The September winners of $10 gift cards for Peace Coffee:
B. Northcut, S. Zakem Layerla, M. Henry, S. Blenski, J. Schultz
The September winners of $2o gift certificates to Atlas Bar & Grill:
The September winners of $25 gift certificates to Espresso Royale Coffee Shop: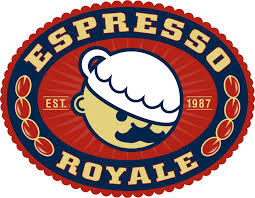 To be entered in our monthly drawing for prizes, all you have to do is ride and get counted by ZAP readers at least 8 times that month. Winners are picked randomly from the pool of ZAPPERS with 8 or more ZAPS. If you have not yet redeemed your prizes, please pick them up at Commuter Connection, 220 S 6th St, Suite 230 – Skyway level, M-F, 10am – 5:15pm UNTIL Oct. 9th   **** Starting Monday, October 12th,  prizes need to be picked up at our NEW LOCATION at the Minneapolis Visitor Information on Nicollet at 505A Nicollet Mall,  street level on the corner of 5th St.  
New Member?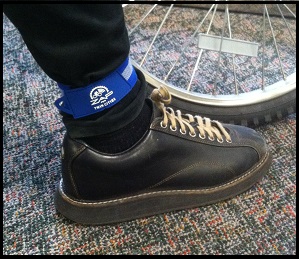 As a warm welcome, newbies get a prize after their first 10 ZAPs – a ZAP Leg Strap and a 60 Day Access Pass to Twin Cities' Chinook Book   (see below for more info on Breathe Easy and Chinook Book)
Want More Chances to Win Prizes? Follow and "Like" ZAP on Facebook and Twitter for impromptu give-aways!
New bike or replace your front wheel? Get a new ZAP tag at:
 Drink Beer And Do Some Good!

On Wednesday, September 30 take a ride into heart of Nordeast Minneapolis, the brewery capitol of Minnesota, for a worthwhile cause (as if you really need an excuse to drink beer). Indeed Brewing Company is opening their taproom from 3-11 p.m. for "Indeed We Can" a fundraiser for BikeMN to support bike advocacy and education in Minnesota! All proceeds from beer sales that night will be donated to BikeMN.
Catch a bike-themed movie on the outdoor patio, mechanics will be on hand from 4-8 p.m. conducting free bike tune-ups and the Red River Kitchen food truck will be parked out front.
Take social bike ride to the Nordeast from the BikeMN office at Midtown Bike Center (and ZAP reader location too!) leaving 5:30 p.m.  Indeed will have extra bike parking available!  Indeed taproom is located at 711 15th Ave NE,  Minneapolis.
 NEW Minnesota State BIKE MAP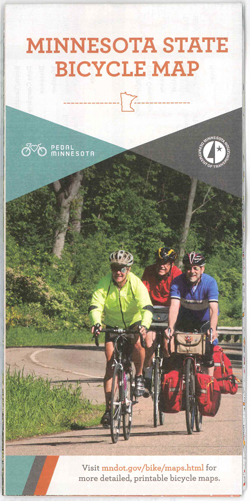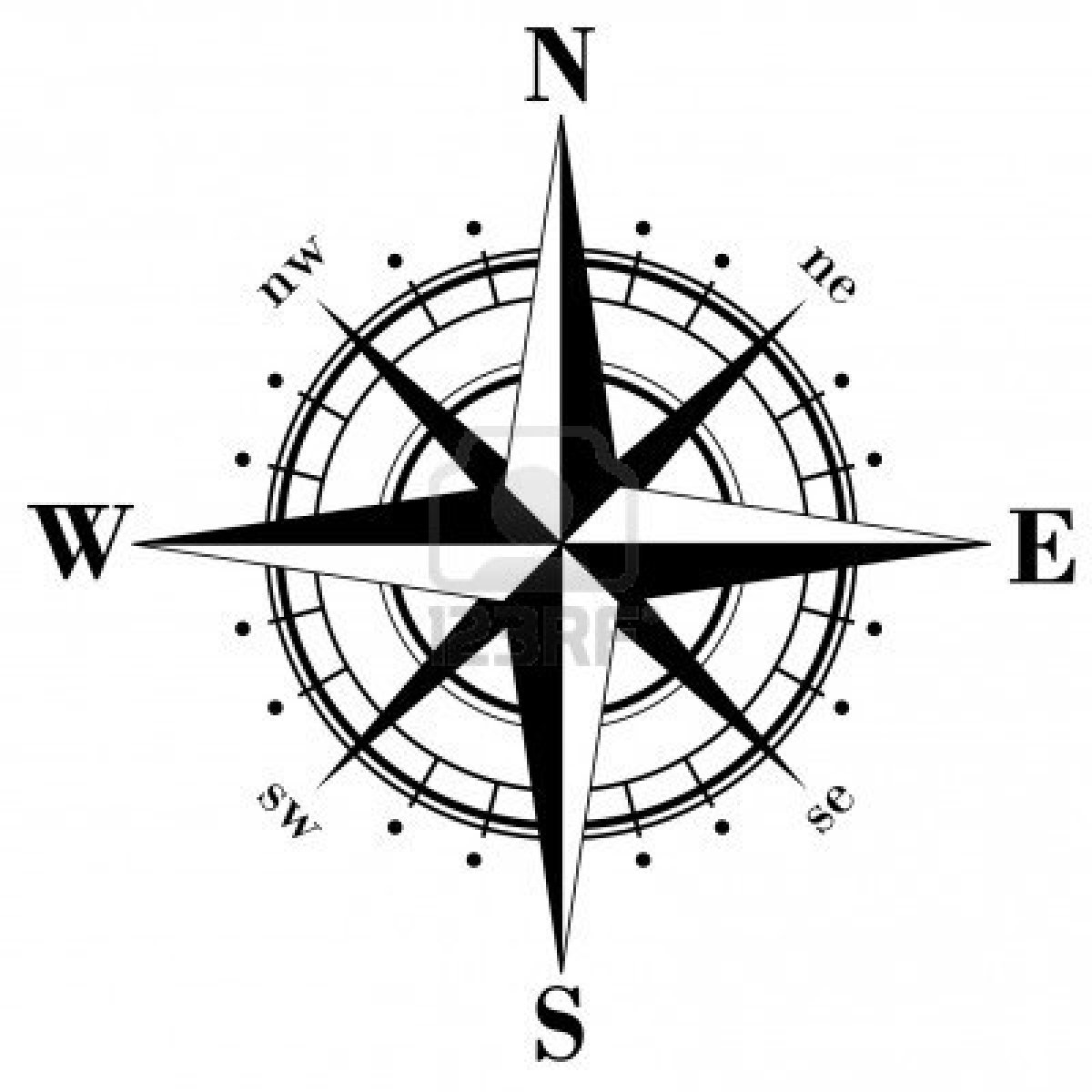 The 2015 state bicycle map is now available from the Minnesota Department of Transportation. The map is also available at Commuter Connection/Move Minneapolis (see new address above) and MnDOT's Central Office Building, 395 John Ireland Blvd, St. Paul. Bicyclists may request a paper version of the map by emailing bicyclemap.dot@state.mn.us  
The free map shows road conditions, traffic volumes and existing paved, bikeable shoulders, gravel roadways, all factors that make planning long-distance bicycle trips easier.
Changes to the map include:
Updates to the state bike trails
Updates on locations of new paved shoulders along roads
A new way traffic volume is displayed. The old map used the terms "light" or "heavy" when describing traffic volume, but the new map shows the volume according to categories, which includes cars per minute.
Road shoulders were previously shown as four or more feet wide or zero to four feet wide. New shoulder data is displayed as bikeable shoulders, meaning the shoulder is four or more feet wide and paved.
The map also includes shoulder widths, pavement type, state and regional trails, including the Mississippi River Trail, state historic sites, parks and points of interest and safety tips. Minnesota Bicycle Friendly Communities, as designated by the League of American Bicyclists, are also highlighted.
Bicyclists, especially those making shorter trips, can also use the editable Cyclopath route planner at www.cyclopath.org.