Hello ZAPPERS –

While the East Coast is being hammered with six feet of snow, we are basking in winter-lite (so far). Increased ZAP rates reflect the relatively ice-free bike trails and no polar vortex parked overhead. ZAP ridership is up nearly 30% this season over last winter.

That being said, this winter has seen a number of challenges. Many of the solar power ZAP stations struggled to ping Zappers in early January. The low angle of the sun and the limited hours of daylight hampered recharging of back-up batteries. Cold impacts battery power – think of trying to start your car at 20 below. And remember those gloomy days in December that  made London's fog look bright and cheery. Thankfully, each day we gain more sunlight and just about all of the ZAP stations are humming along nicely now.

Many Zappers store their street bikes this time of year and use their winter beaters or fat bikes in the slush. No reason to stop Zapping. Tag your winter bike and keep Zapping all year-long. Get your winter wheels tagged at;

Happy Zapping!

John Barobs – ZAP Twin Cities Team

Look at these accomplishments for 2014! You're not a bunch of slackers! Pat yourselves on the back. ZAP Minneapolis members logged 586,119 miles biked last year. That's 23.5 times around the equator! Those miles did you and planet a lot of good. Your grandkids will thank you for the almost 300 metric tons of CO2 that were NOT added into the atmosphere. Collectively you burned 18 million calories (go ahead, reward yourself with a milkshake!). And you're not just a fair weather bunch either with 1540 trips Zapped this past month – studded tires or not. High fives everyone for a great 2014 and for kickin' it into 2015.

Drum role please!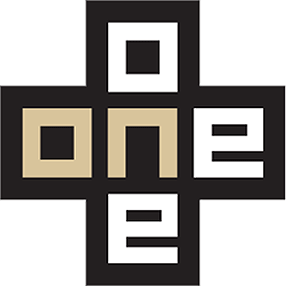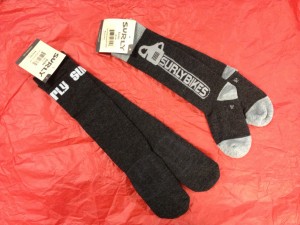 The January/February winners for a $20 gift card to One on One Bicycle Studio are:
 D. Hale,  T. Slicker, D. Hansen, J. Stout, R. Rider, B. White, K. Duerksen, J. Ward,
M. Kelly, L. Hiniker, N. Chalmers, M. Hendricks, D. Stepan, A. DeVries, A. Kleinert
To be entered in our monthly drawing for prizes, all you have to do is ride and get counted by ZAP readers at least 8 times that month. Winners are picked randomly from the pool of Zappers with 8 or more ZAPS.
We also rewarded some of the top riders with the most ZAPS this winter. Congrats to; R. McGowan, P. Nelms and M. Sonnen, who each scored a pair a warm wooly Surly Bike Socks. Warm toes with a bit of street cred. If you have not yet redeemed your prizes, please pick them up at Communter Connection
New Member?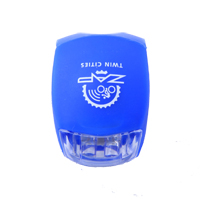 As a warm welcome, newbies get a prize after their first 10 ZAPs – a ZAP LED bike light! We've been playing catch-up getting several hundred bike lights out over the past two months with another hundred yet to go.
Next month's rewards are gift cards for Peace Coffee.  

Want More Chances to Win Prizes? Follow and "Like" ZAP on Facebook and Twitter for impromptu give-aways!
We are excited to announce the 2015 ZAP Twin Cities Bike Map. The expanded edition includes the network of 49 ZAP stations, tagging locations and a map of the trails network of Minneapolis. Inset maps feature ZAP stations at the U of M St Paul campus and downtown Saint Paul.  An overview map provides the full context of ZAP Twin Cities area and how it fits into the extensive trails network.
Watch for the ZAP maps to be released in late March at over 25 Twin Cities locations. The ZAP maps are FREE to the public through the generous support of our map sponsors including: ABC Ramps Bike Facilities, American Diabetes Association's Tour de Cure, Calhoun Cycle, Car2Go, Commuter Connection, Dero, Enterprise Car-share, Freewheel Bike, Midtown Bike Center, Have Fun Biking.com, HOURCAR, Hub Bike Co-op,  U of M Bike Center, One On One Bicycle Studio, PENN Cycle, Saint Paul Smart-trips, Seward Co-op, Sunrise Cyclery, Surly Brewing Co., Varsity Bikes, VELO, Wedge Co-op and Zipcar.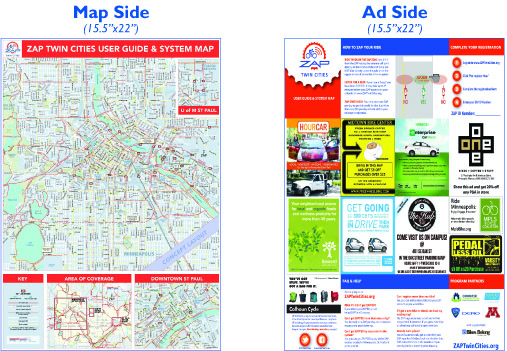 Please support our map sponsors.
 Commuter Connection
220 South 6th Street, Skyway Level of US Bank Plaza
Minneapolis, MN 55402
www.commuter-connection.org